Inflatable bounce houses are great for getting some energy out. We also have combo bouncers with things like a basketball hoop or slide that is built in with a bounce space! We are specialists in renting bounce houses and are able to accommodate any type of event.
Professional delivery to
Long Island, NY
and surrounding areas. Please submit a quote or contact us to be sure we service your area.
Bounce houses are a popular entertainment option for kids across the world. They are fun, vibrant colors, and can be a show-stopper for a birthday celebration or corporate event. It's not often children can lots of excitement and burn off a lot of energy as parents watch and relax and enjoy the day conversing with the others, but our inflatable bounce houses provide an ideal solution to the gruelling parenting.
Inflatable bounce houses can hold between 4 and 8 children at once. Children must take off their shoes prior to entering. Unless specifically mentioned the water shouldn't be added to bounce houses. We also recommend that you not let items that could damage the inflatable such as sharp objects, soap, or silly string.
It will be a wonderful experience for your kids and they will cherish the day. To make it easier to move in and out the bounce house, the majority of them have an exit ramp that is safe. A safety net with an enclosed entrance and wall is among the security features that many bounce houses are equipped with.
Rest assured that your party will be a success for both children and parents.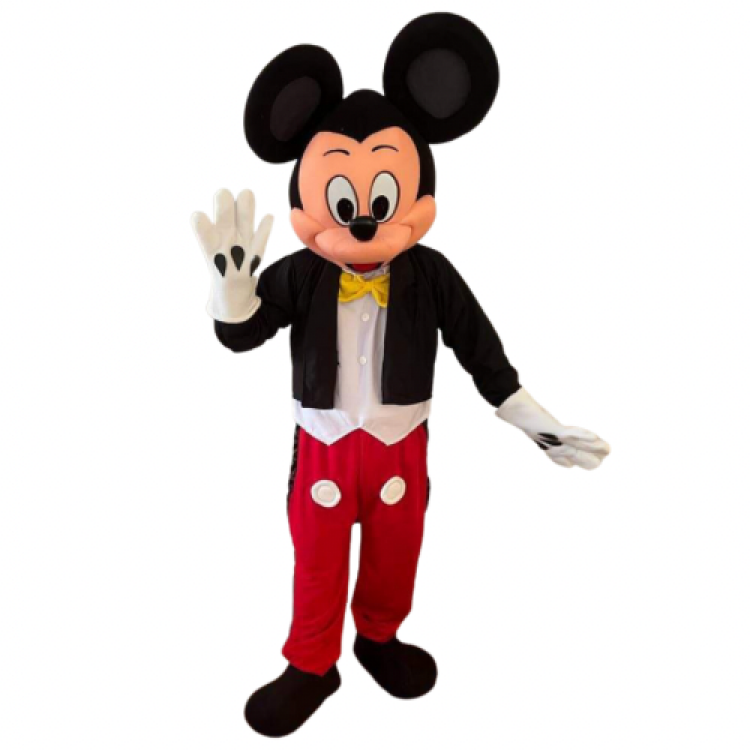 Costume Character
from $199.00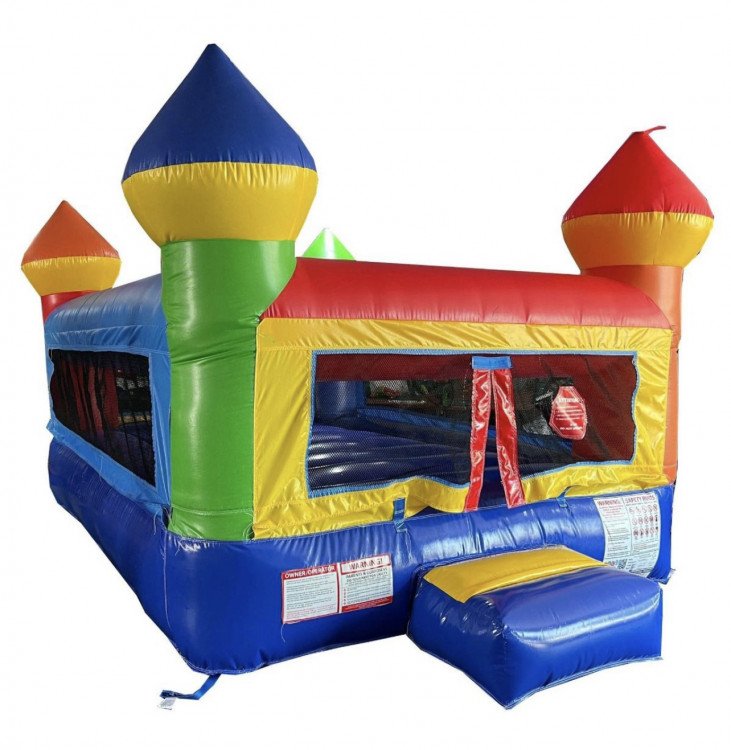 Multi Colored Indoor Toddler Bounce House
from $199.00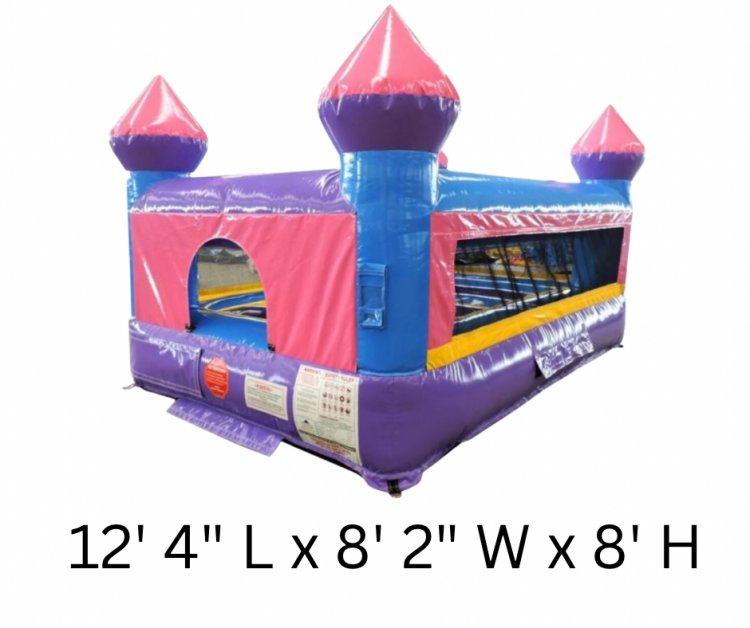 Pink Indoor Toddler Bounce House
from $199.00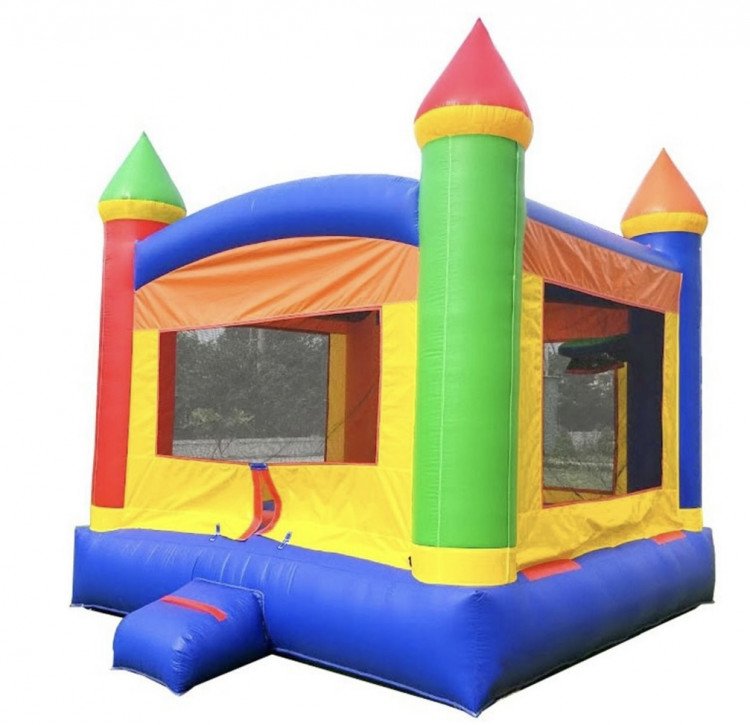 Rainbow bounce house
from $230.00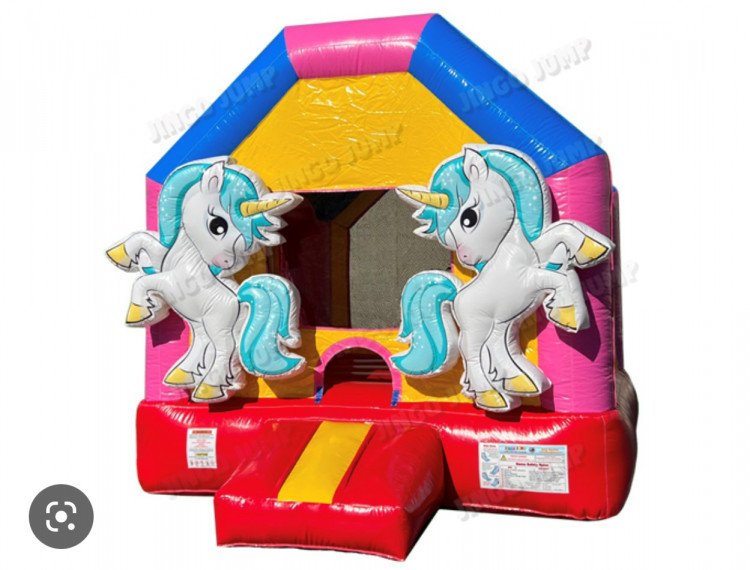 Unicorn Bounce House
from $230.00
Bounce House with dry slide
from $240.00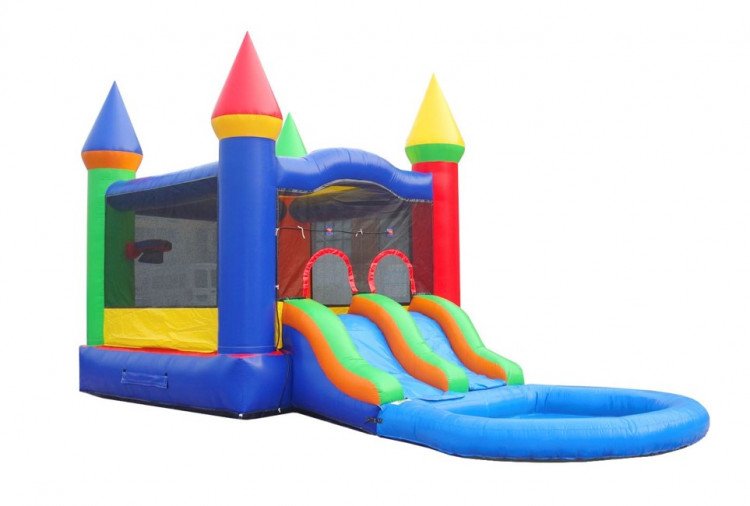 Bounce House with a Dual Lane Slide Wet/Dry with a Splash Po
from $235.00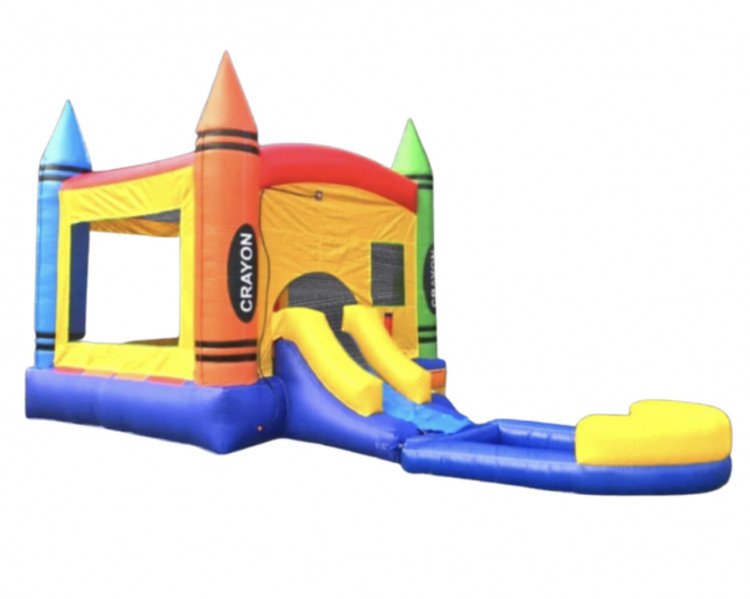 Crayon Bounce House with Wet or Dry Slide
from $245.00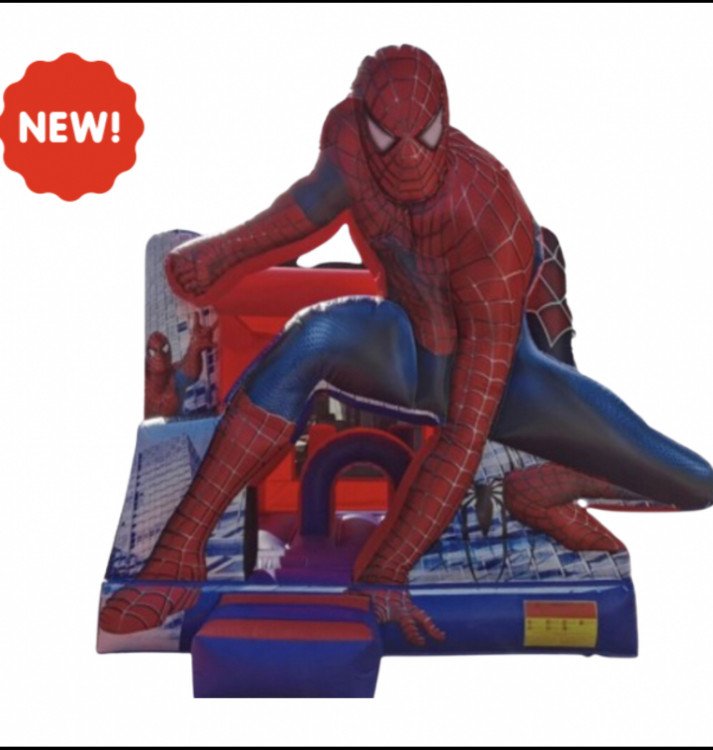 Super Hero Bounce House
from $250.00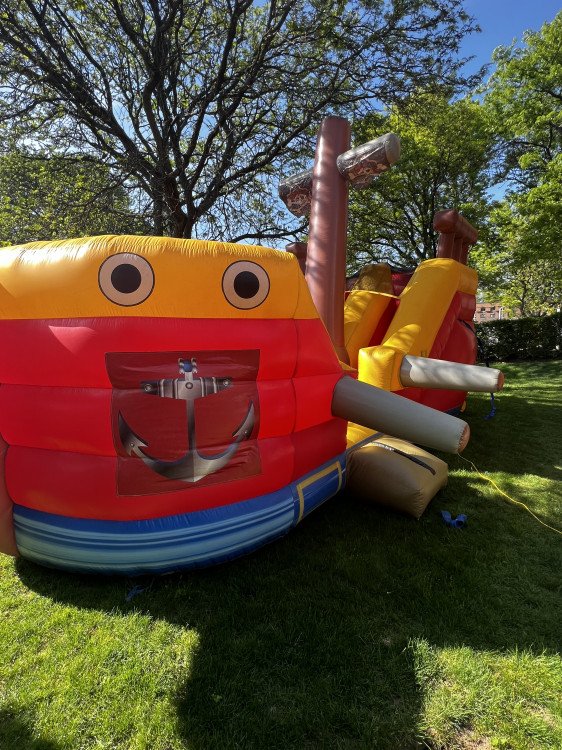 Pirate Ship with Dry Slide
from $265.00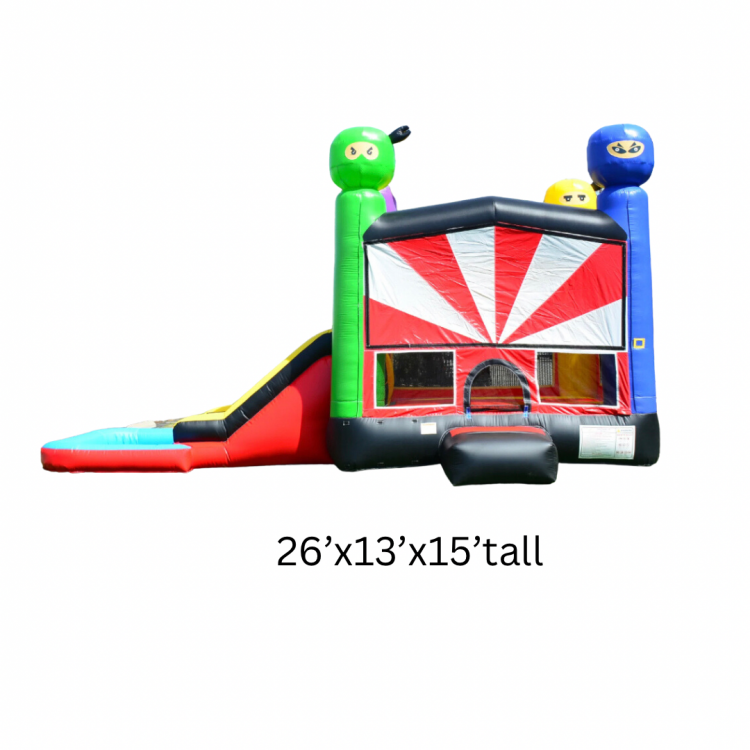 Ninja Bounce House with Slide (Wet/Dry)
from $275.00
Tropical Double Slide
from $275.00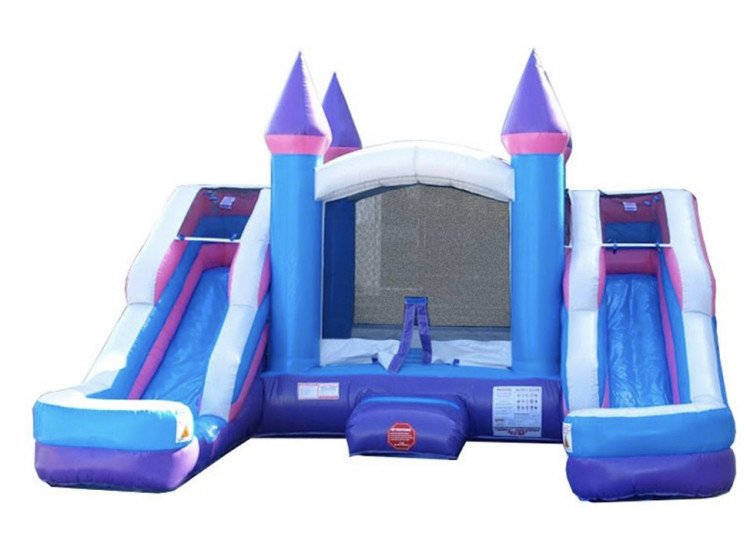 Pink and Purple Bounce House with Double slides wet or dry
from $275.00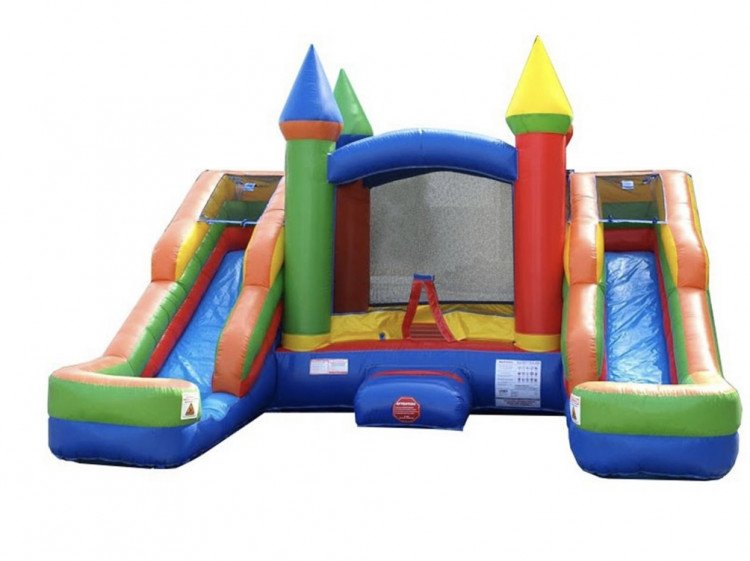 Bounce House with double slide wet/dry
from $275.00
Sports Edition Bounce House with Double Slide wet/dry
from $275.00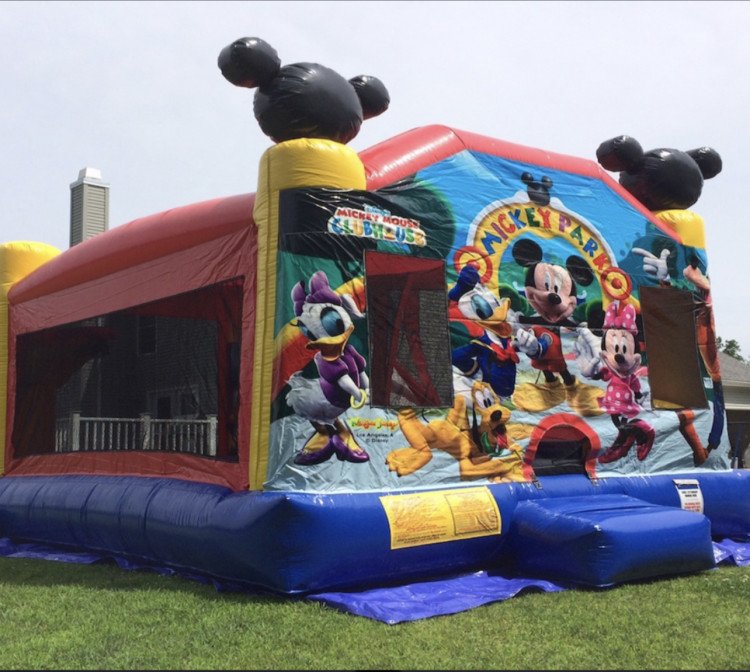 Large Mickey Mouse Bounce House with slide
from $290.00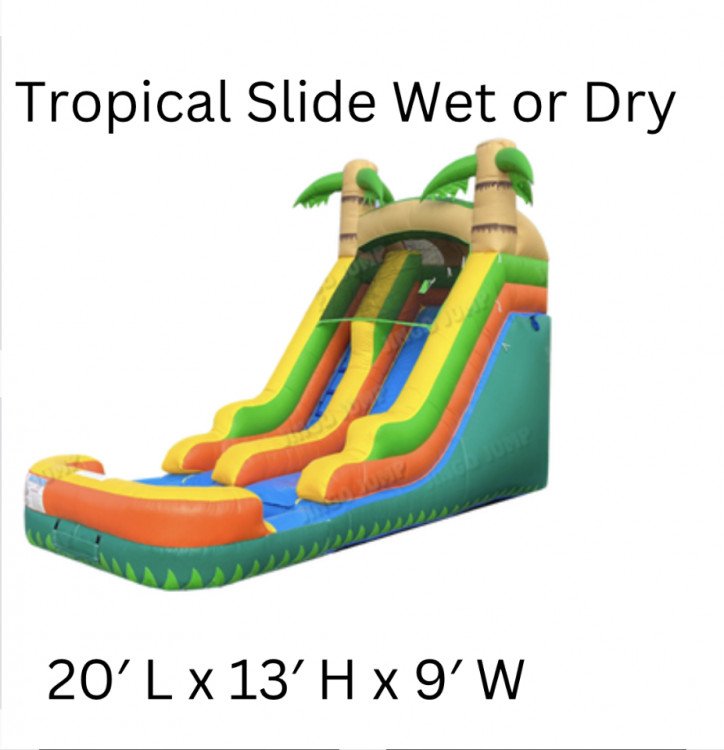 Tropical Slide Wet or Dry
from $295.00
Dinosaur Bounce House with Wet or Dry Slide
from $345.00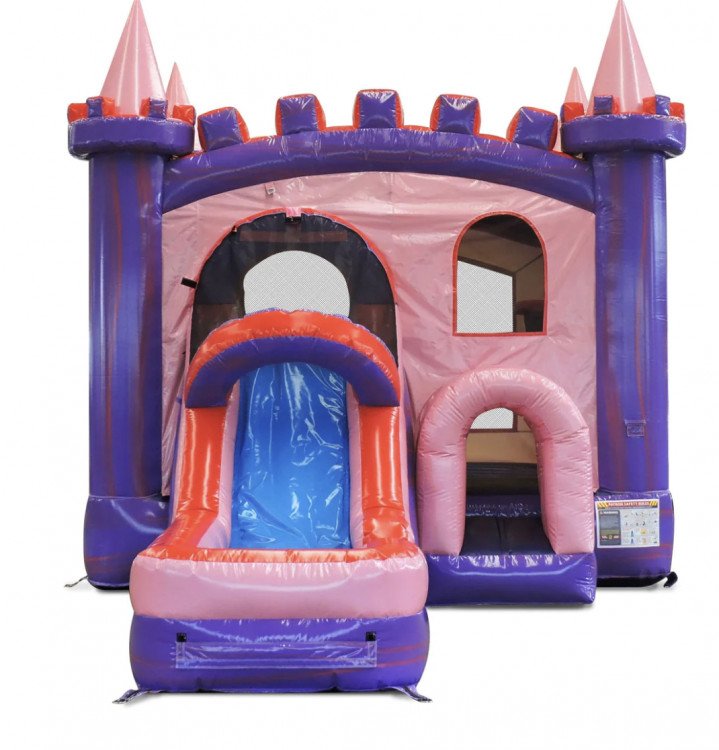 Princess Combo Bounce House with Wet or Dry Slide
from $345.00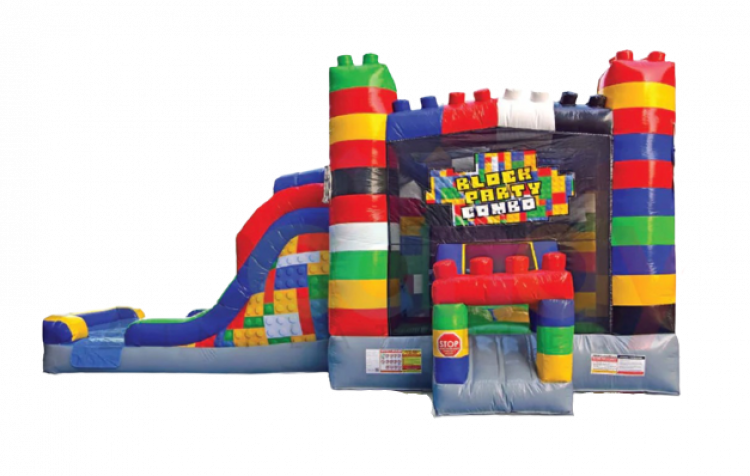 Mega Block Bounce house with slide wet/dry
from $345.00
Obstacle Course 3 in 1 ( Bounce House / Rock Wall / Slide
from $385.00
Giant 40 Foot Obstacle Course
from $499.00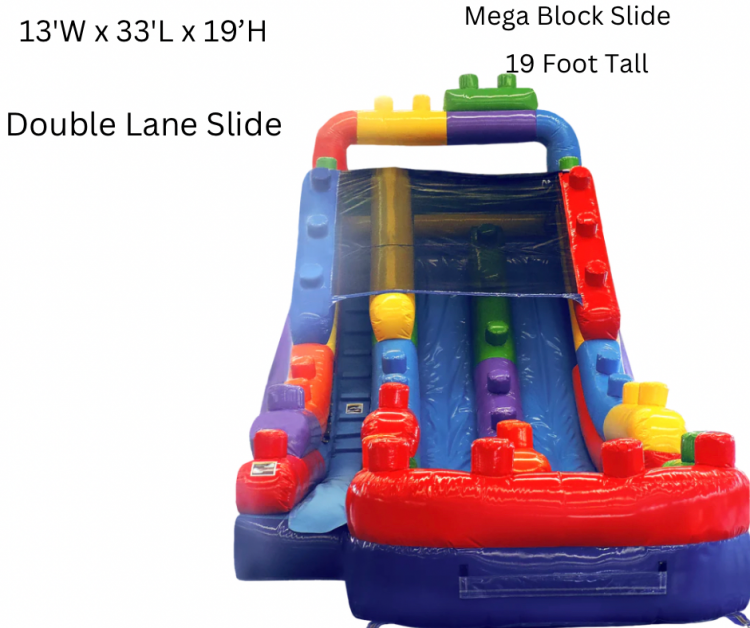 19 Foot Double Lane Mega Block Slide Wet or Dry
from $499.00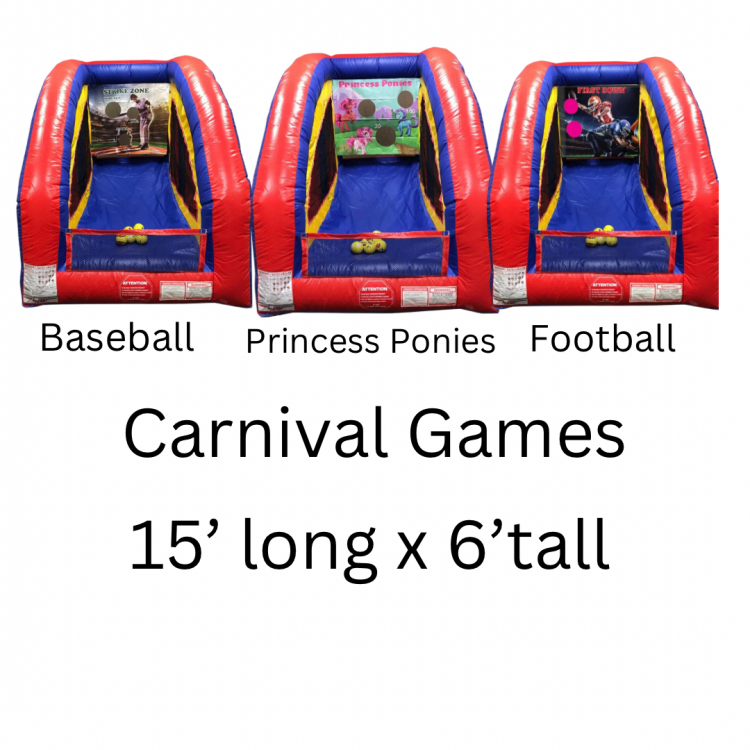 Carnival Games 3 games
from $199.00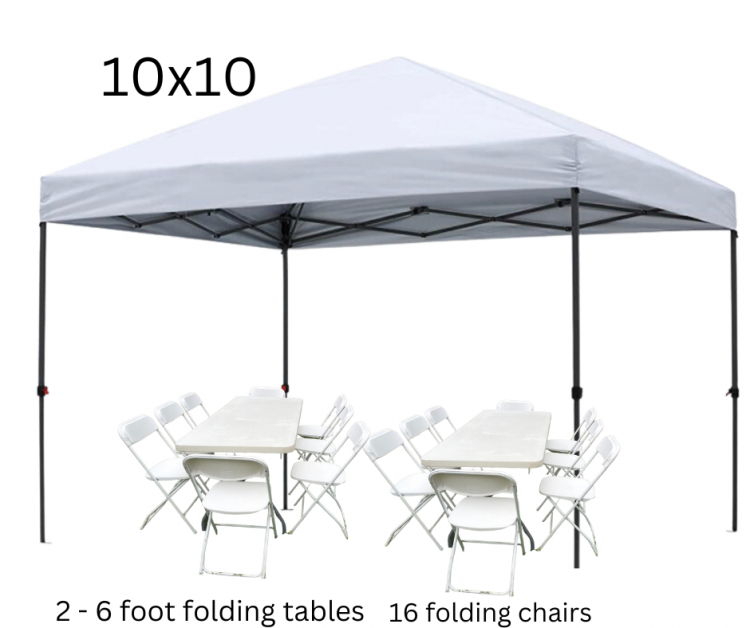 Tent Table and Chiars Package
from $115.00