Bounce House with Dry Slides
for Rent
Inflatable bounce house combos are great for getting energy out. A few of these combo bouncers include things like basketball hoops or slide built right inside with a bounce area! We are a specialist in bounce house rentals and are happy to cater to your event's needs.
Professional delivery to
Long Island, NY
and surrounding areas. Please submit a quote or contact us to be sure we service your area.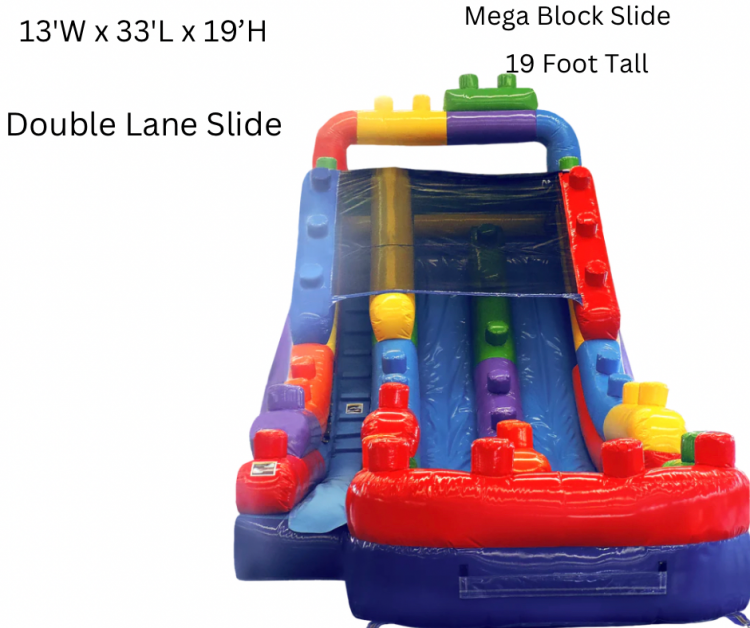 (#1) 19 Foot Double Lane Mega Block Slide Wet or Dry
from $499.00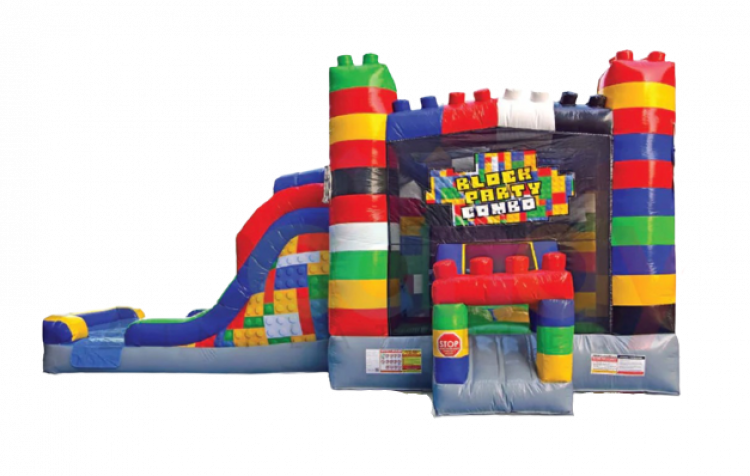 (#10) Mega Block Bounce house with slide wet/dry
from $345.00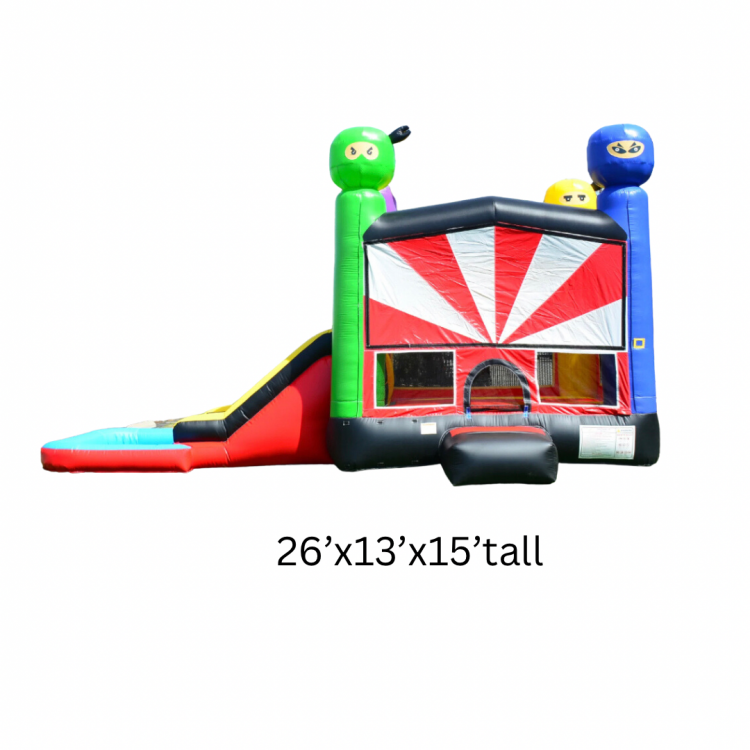 (#12) Ninja Bounce House with Slide (Wet/Dry)
from $275.00
(#13) Obstacle Course 3 in 1 ( Bounce House / Rock Wall / Sl
from $399.00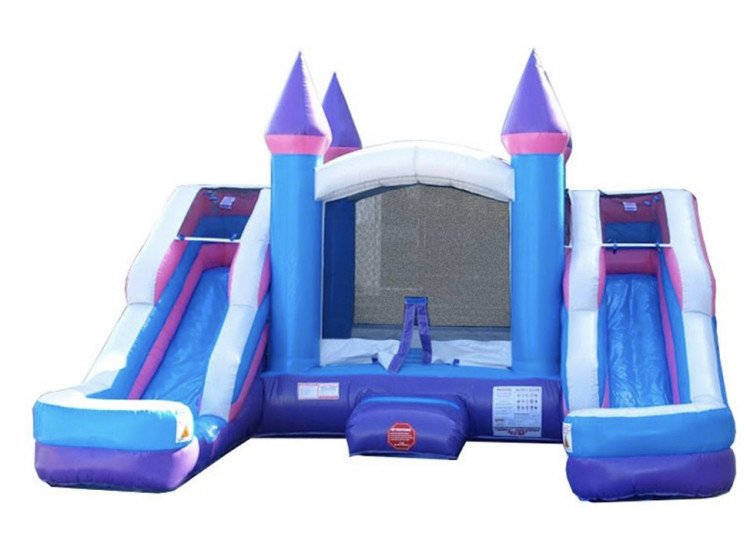 (#14) Pink and Purple Bounce House with Double slides wet or
from $275.00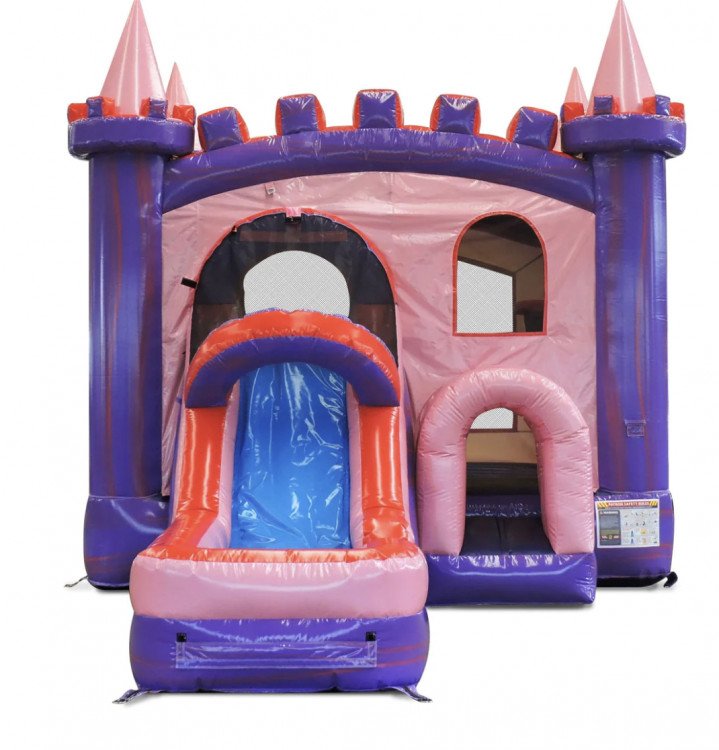 (#16) Princess Combo Bounce House with Wet or Dry Slide
from $345.00
(#18) Sports Edition Bounce House with Double Slide wet/dry
from $275.00
(#21) Tropical Double Slide
from $275.00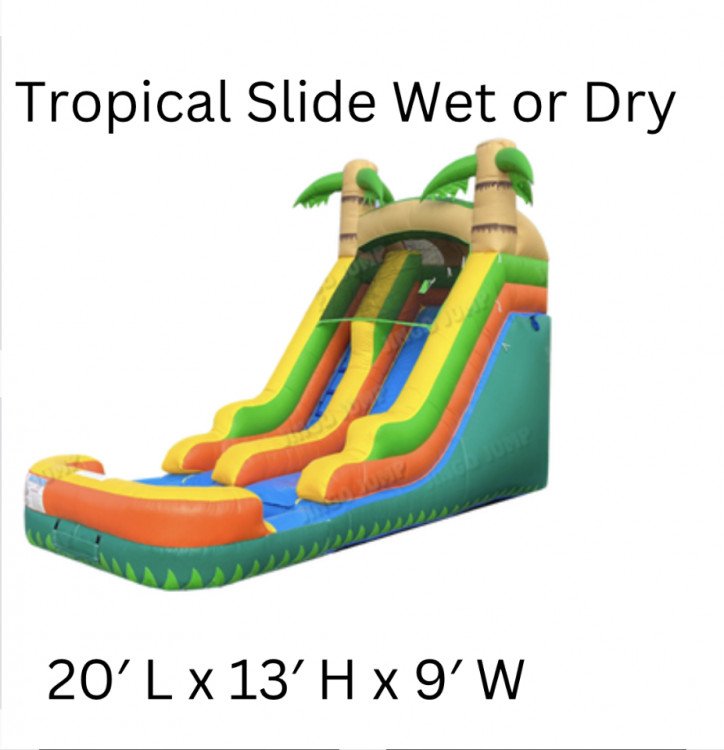 (#22) Tropical Slide Wet or Dry
from $295.00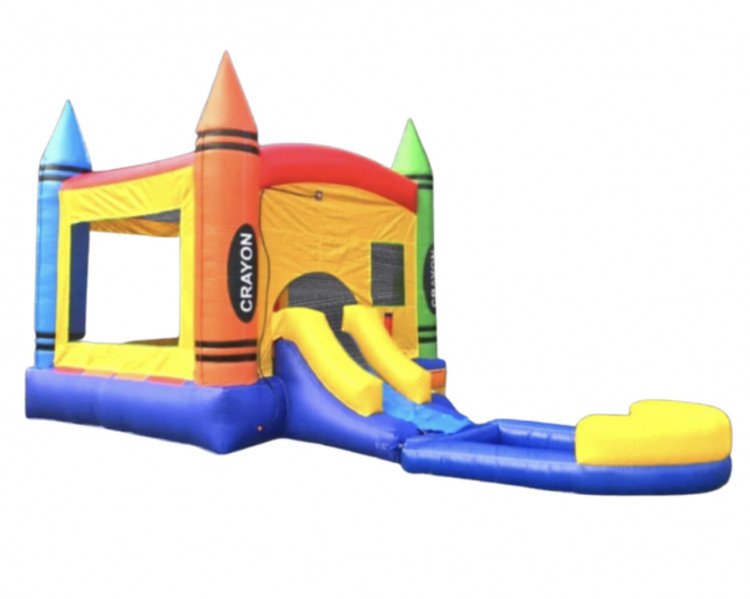 (#6) Crayon Bounce House with Wet or Dry Slide
from $245.00
(#7) Dinosaur Bounce House with Wet or Dry Slide
from $345.00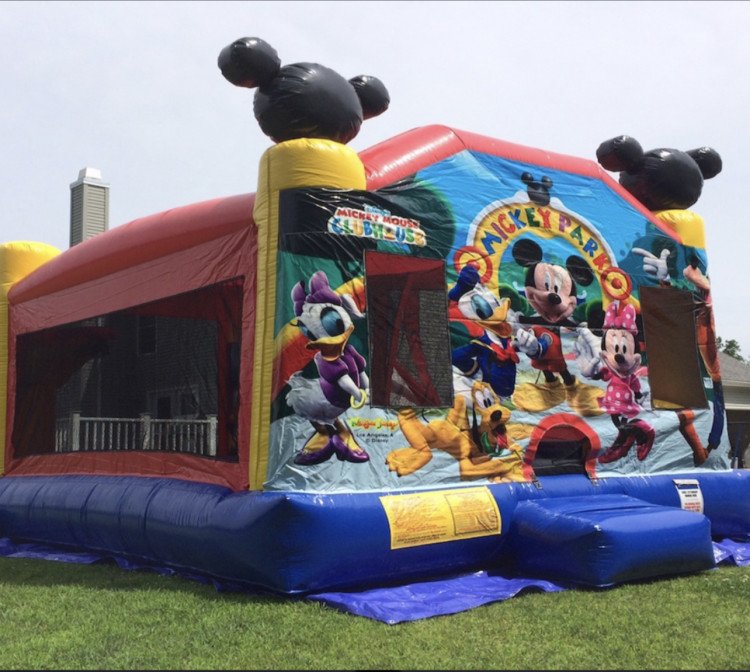 (#9) Large Mickey Mouse Bounce House with slide
from $290.00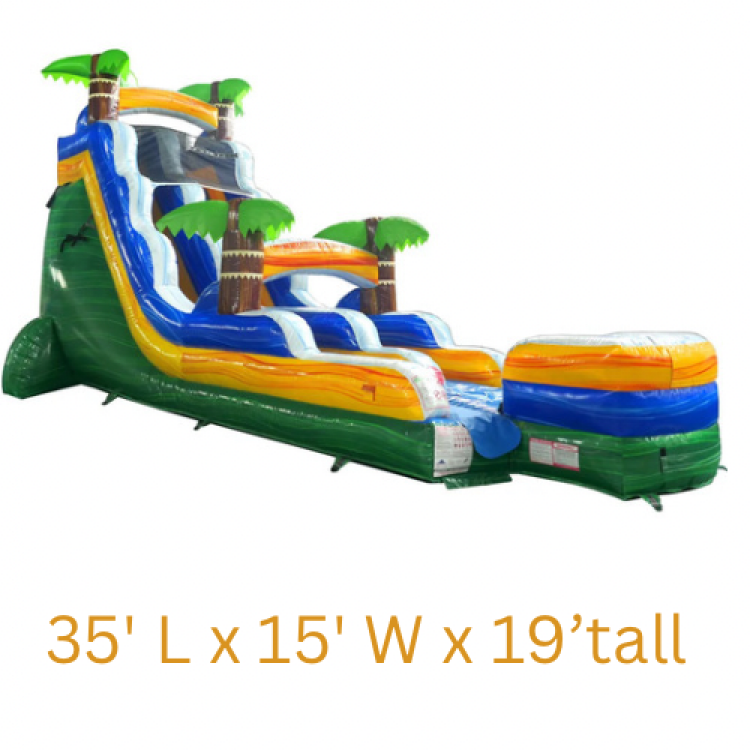 (26) ISLAND BREEZE SINGLE LANE WET/ DRY SLIDE
from $450.00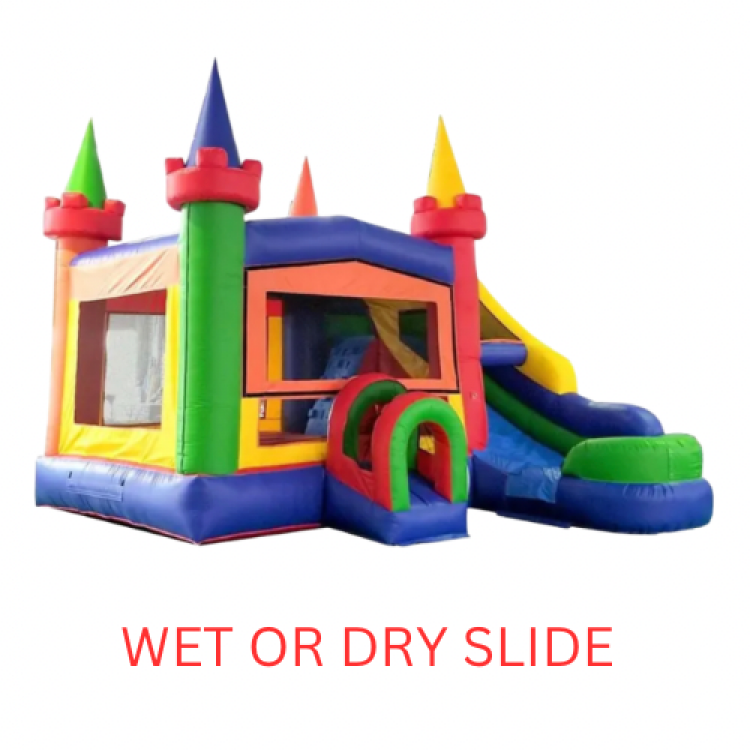 (27) RAINBOW COMBO WET / DRY SLIDE
from $325.00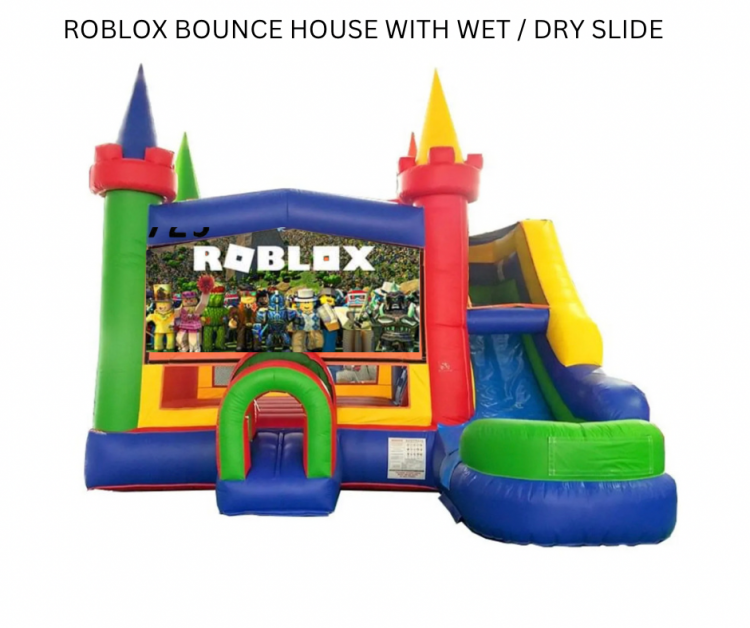 (29) ROBLOX COMBO BOUNCE HOUSE with SLIDE WET/DRY
from $325.00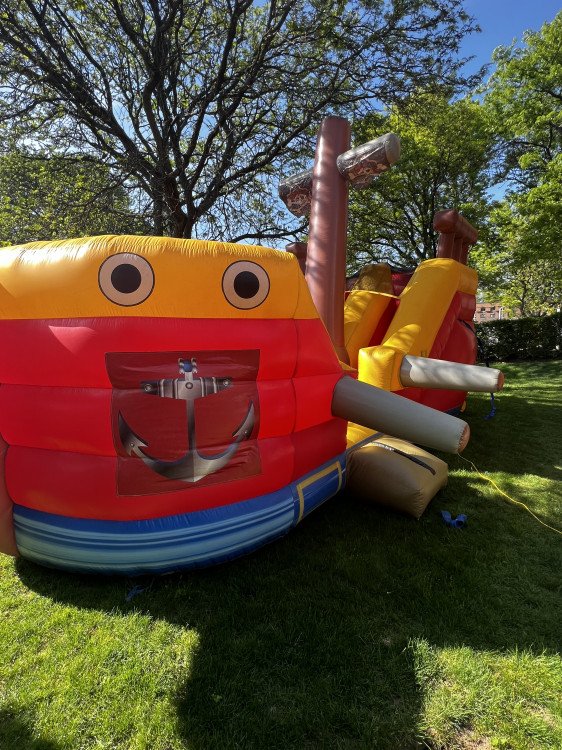 Pirate Ship with Dry Slide
from $265.00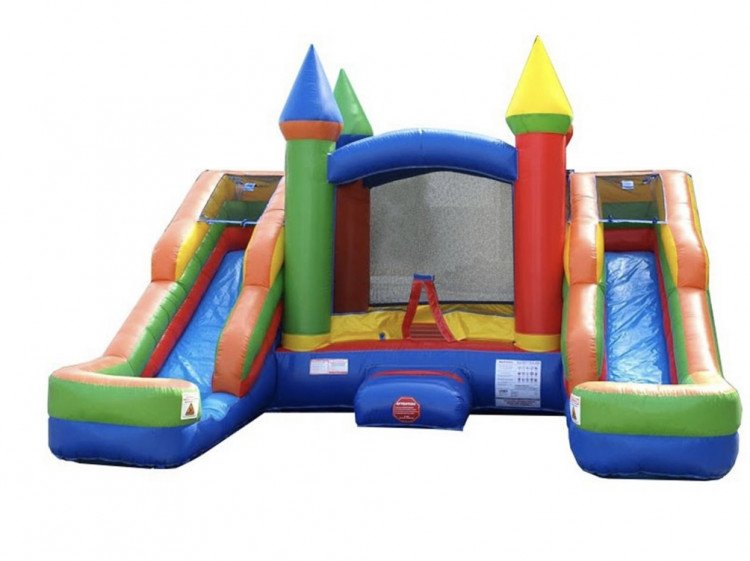 (#4) Bounce House with double slide wet/dry
from $275.00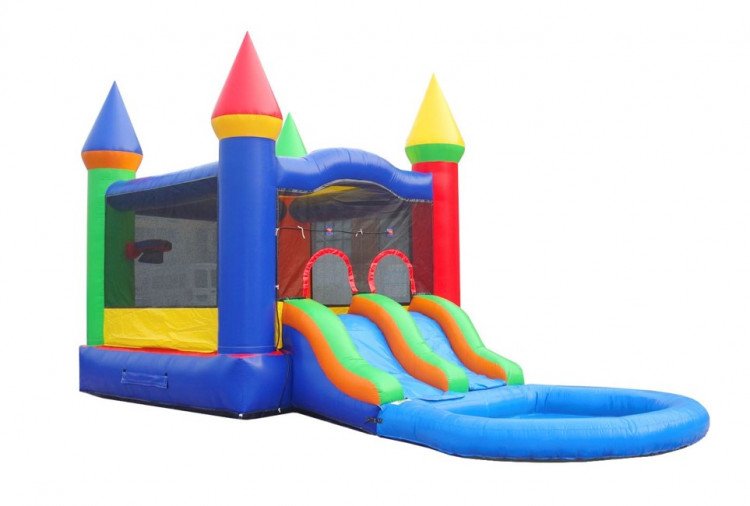 (#3) Bounce House with a Dual Lane Slide Wet/Dry with a Spla
from $235.00
(#5) Bounce House with dry slide
from $240.00