Bounce House with Water Slides
for Rent
Water rides and water slides are a great way to cool down on a hot summer day! Have fun and get wet by playing on these fun water slides , rentals, and bounce houses.
Professional delivery to
Long Island, NY
and surrounding areas. Please submit a quote or contact us to be sure we service your area.
Water slides that are available for rental are amazing fun. They go fast and you cool off quickly. The kids will be lined up in the corners to have an opportunity to slide down these massive, exciting colorful slides. The water slide is hired with electricity and water hook-up. We can take the hose and cord provided it's within a 50' range.
There are a variety of colors and options of big and smaller water slides. Be sure to select the appropriate one for your children's age and the number of guests. Most slides can easily accommodate 10-20 people (as long as they're willing to wait in line a bit). While smaller children may be scared of slides that are tall however, our slides can be able to accommodate between 10 and 20 guests.
Our slides will be secured using stakes or sandbags to ensure they are safe and secure in mild winds.
We are sure that no matter what water slide you rent from us, you will be satisfied and will want to rent from us again in the near future!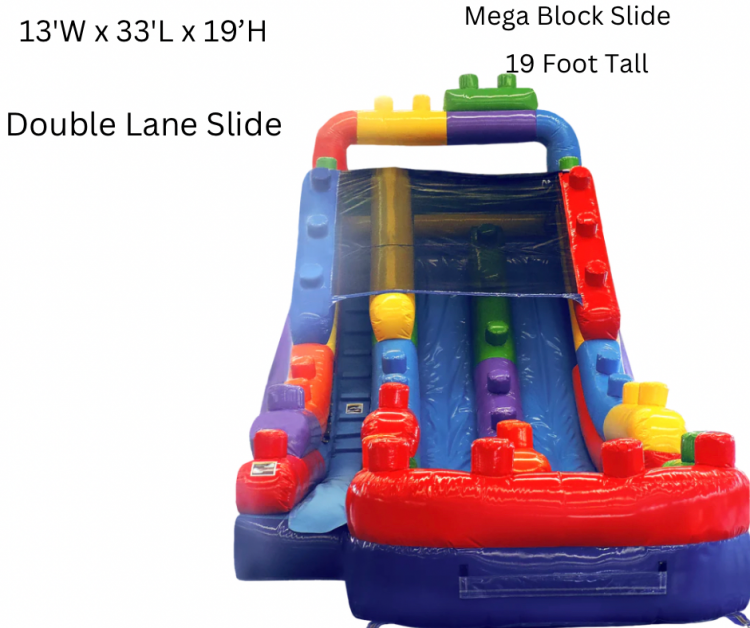 (#1) 19 Foot Double Lane Mega Block Slide Wet or Dry
from $499.00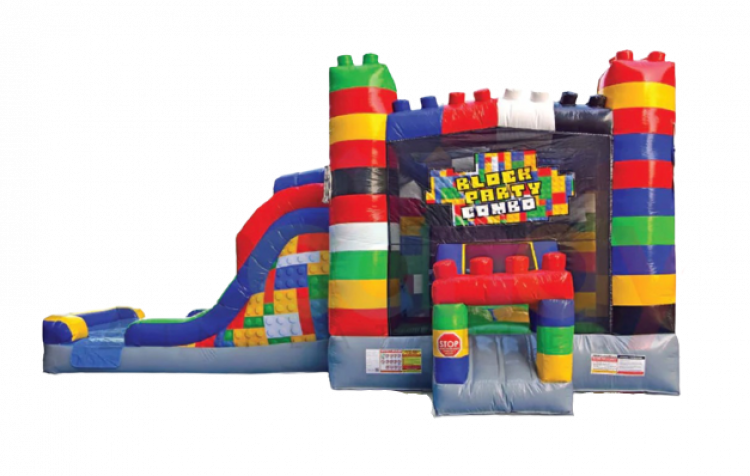 (#10) Mega Block Bounce house with slide wet/dry
from $345.00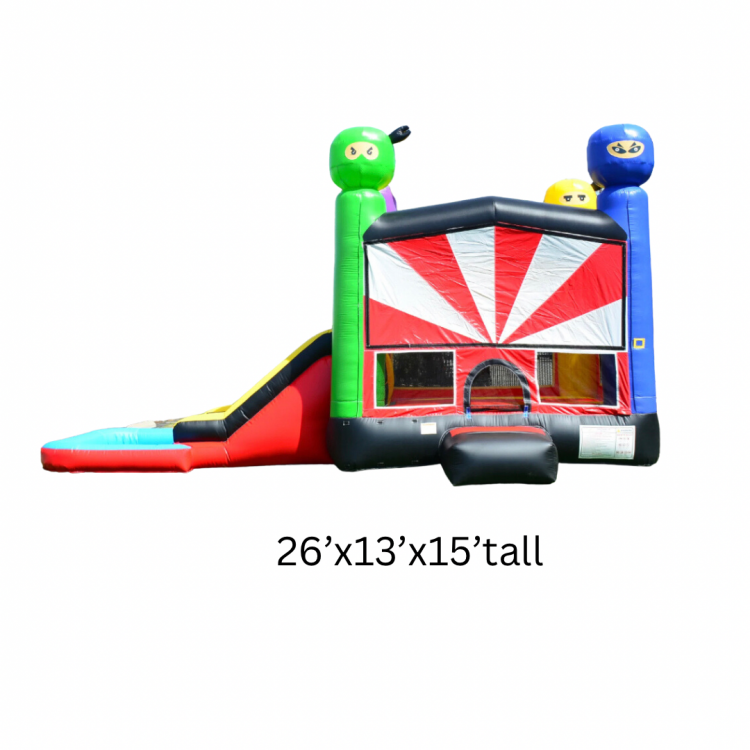 (#12) Ninja Bounce House with Slide (Wet/Dry)
from $275.00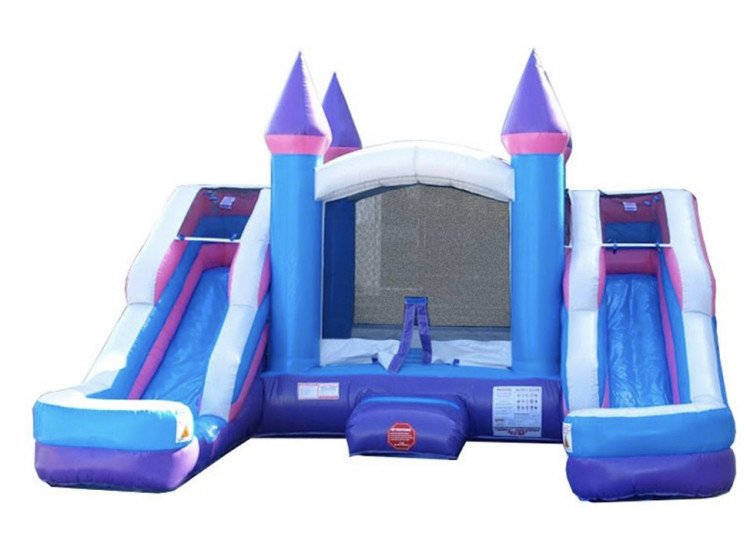 (#14) Pink and Purple Bounce House with Double slides wet or
from $275.00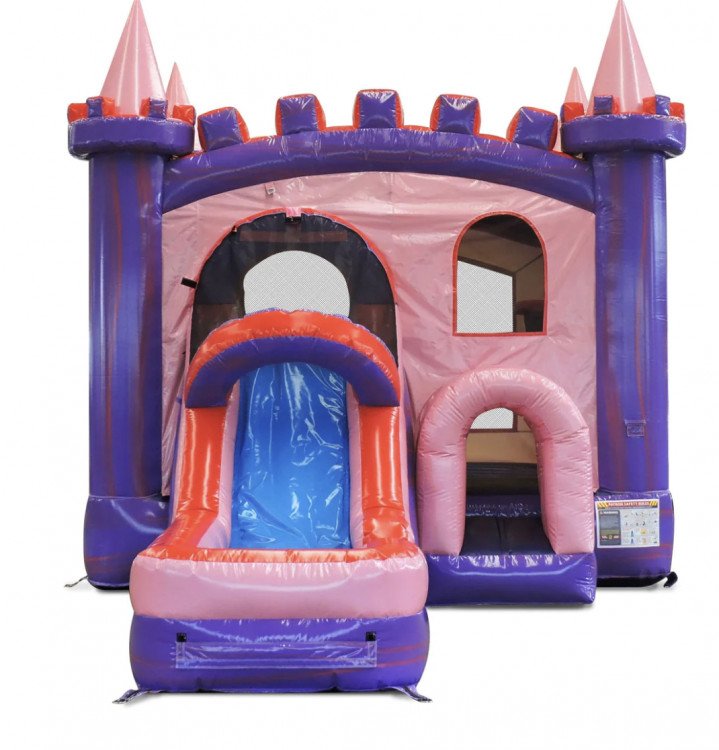 (#16) Princess Combo Bounce House with Wet or Dry Slide
from $345.00
(#18) Sports Edition Bounce House with Double Slide wet/dry
from $275.00
(#21) Tropical Double Slide
from $275.00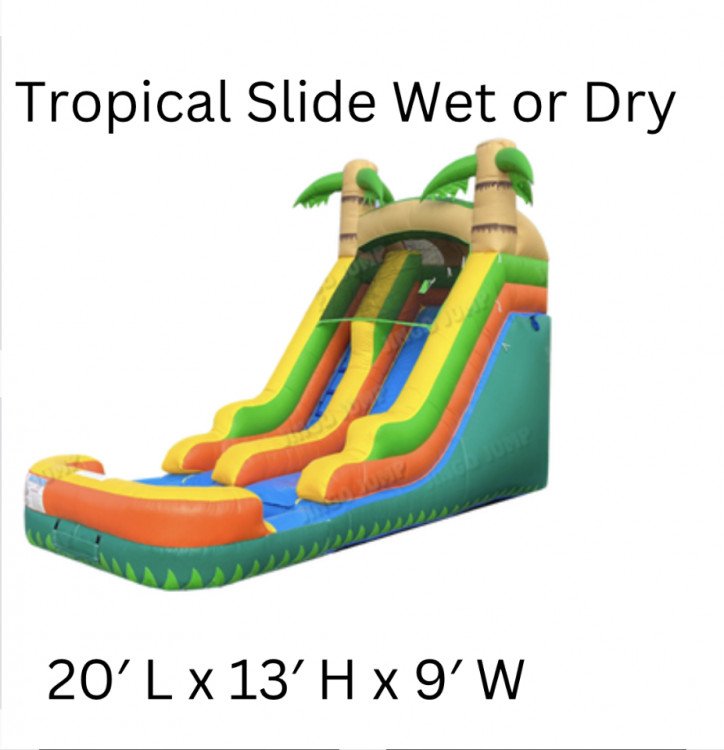 (#22) Tropical Slide Wet or Dry
from $295.00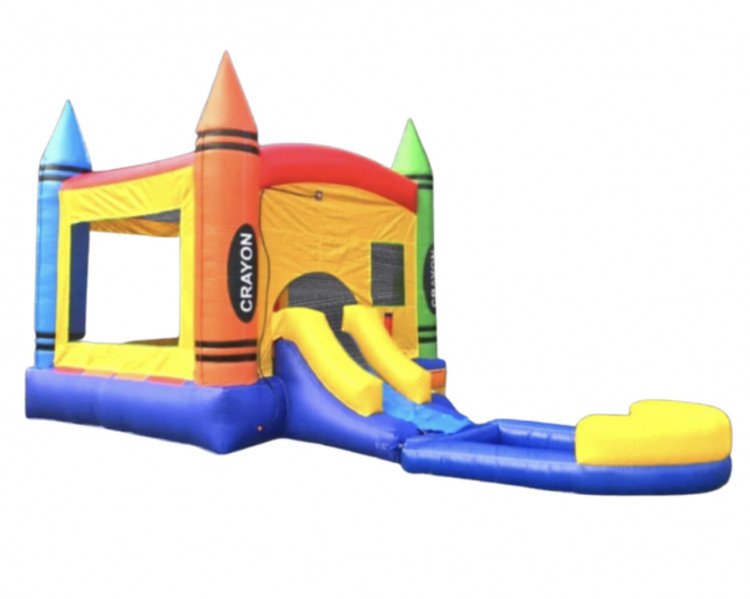 (#6) Crayon Bounce House with Wet or Dry Slide
from $245.00
(#7) Dinosaur Bounce House with Wet or Dry Slide
from $345.00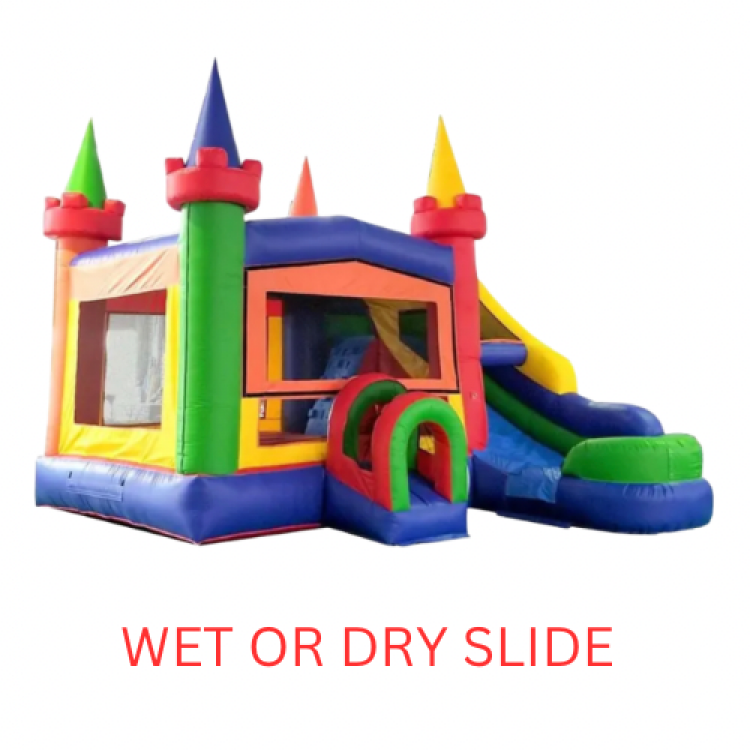 (27) RAINBOW COMBO WET / DRY SLIDE
from $325.00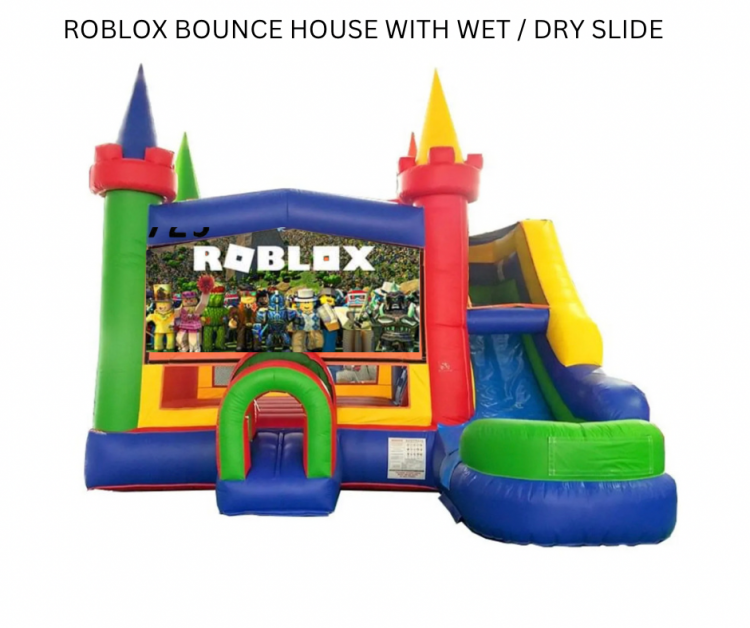 (29) ROBLOX COMBO BOUNCE HOUSE with SLIDE WET/DRY
from $325.00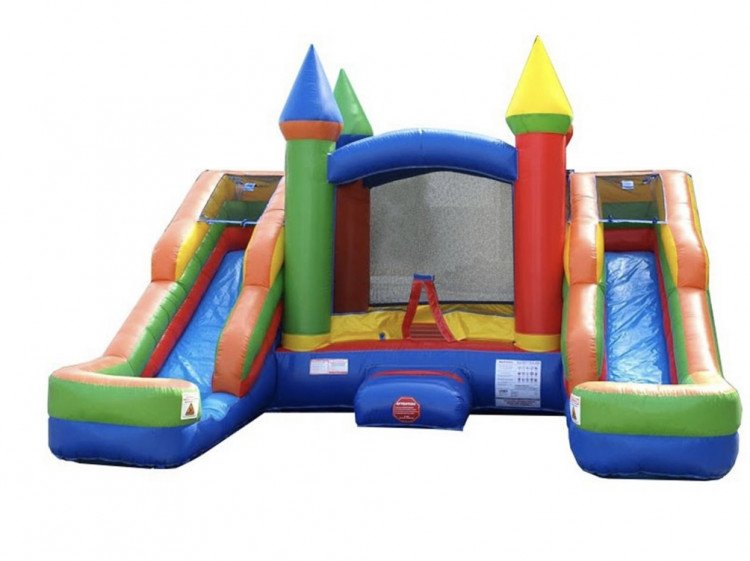 (#4) Bounce House with double slide wet/dry
from $275.00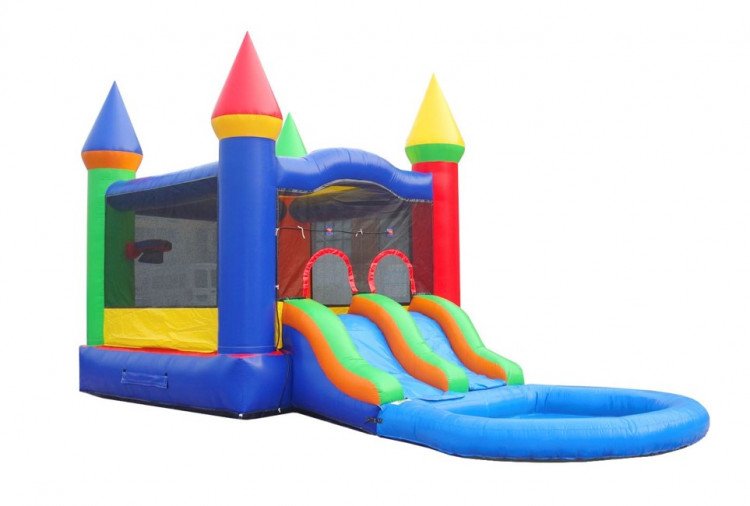 (#3) Bounce House with a Dual Lane Slide Wet/Dry with a Spla
from $235.00